Hotel Info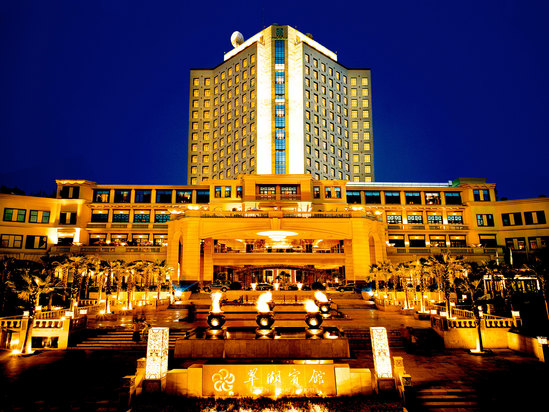 Zhongwei Green Lake Hotel Kunming
, it was founded in 1956, after a Jiazi, representing the life style and temperament connotation of Kunming people. Not only has the humanity sentiment, also has the fashion demeanor. There are touchable historical culture and heritage, and more tasteable fashion and cutting-edge. Feel this building with more than 60 years of history, and tell the story of 'gilding' years. Gilded Jazz weakens the sense of time in the change of time; The 'Zhongwei ritual official' who conveys Chinese Confucian ritual culture is holding a lotus lamp in his hand, conveying a greeting to every close friend.
After the new upgrade of VIP floor in 2017, it interprets the essence of European simple style. It launched a central clearance system, which can keep the PM2.5 value below 10 and the indoor air humidity between 50% and 60%.
The hotel has 13 conference rooms of different sizes, which have been refined in the industry for more than half a century. Every tiny detail has to show a perfect fit.
In 2019, it worked with Dan Kwan, global chief creative officer of Wilson Associates, to upgrade cuihuxuan Chinese restaurant, which was officially put into operation after the gorgeous upgrade.
As the first hotel to provide butler service in Southwest China, the hotel has been adhering to the service concept of carefulness, elegance, thoughtfulness, meticulousness and excellence. What you feel is not only the perfect experience of luxury and comfort, but also a relaxed, comfortable and efficient business trip!
Breakfast price
: CNY136($18.7) / person
Breakfast type
: Buffet